Hey, there community! Happy New Year. We know it's been quiet for a while - and we've taken a while to get here...but Pasiv is now available to you on Android for beta testing in the UAE - just for those who signed up via our waitlist.
We've got limited slots available on first come first serve. On our mission to bring you the best Online trading in UAE experience possible on a mobile device, we developed a personal investing assistant in the form of a chatbot that can help you navigate the complex and gigantic world that is the stock market. Pasiv offers US stocks and ETFs for a flat subscription fee of $10 per month billed annually.
We've also pushed our latest version "Pasiv Lite" to the iOS appstore, and requesting all our current members to update their app for the latest features.

Our family is growing! This past quarter we welcomed Rhea Shibu a qualified accounting major, Akwasi Boakye a data analyst and Akshay Lamba a talented engineer to our team.
Passive investing has once again been in the news, with a recent meme claiming that only 3 hedge funds outperformed the S&P500 in 2021.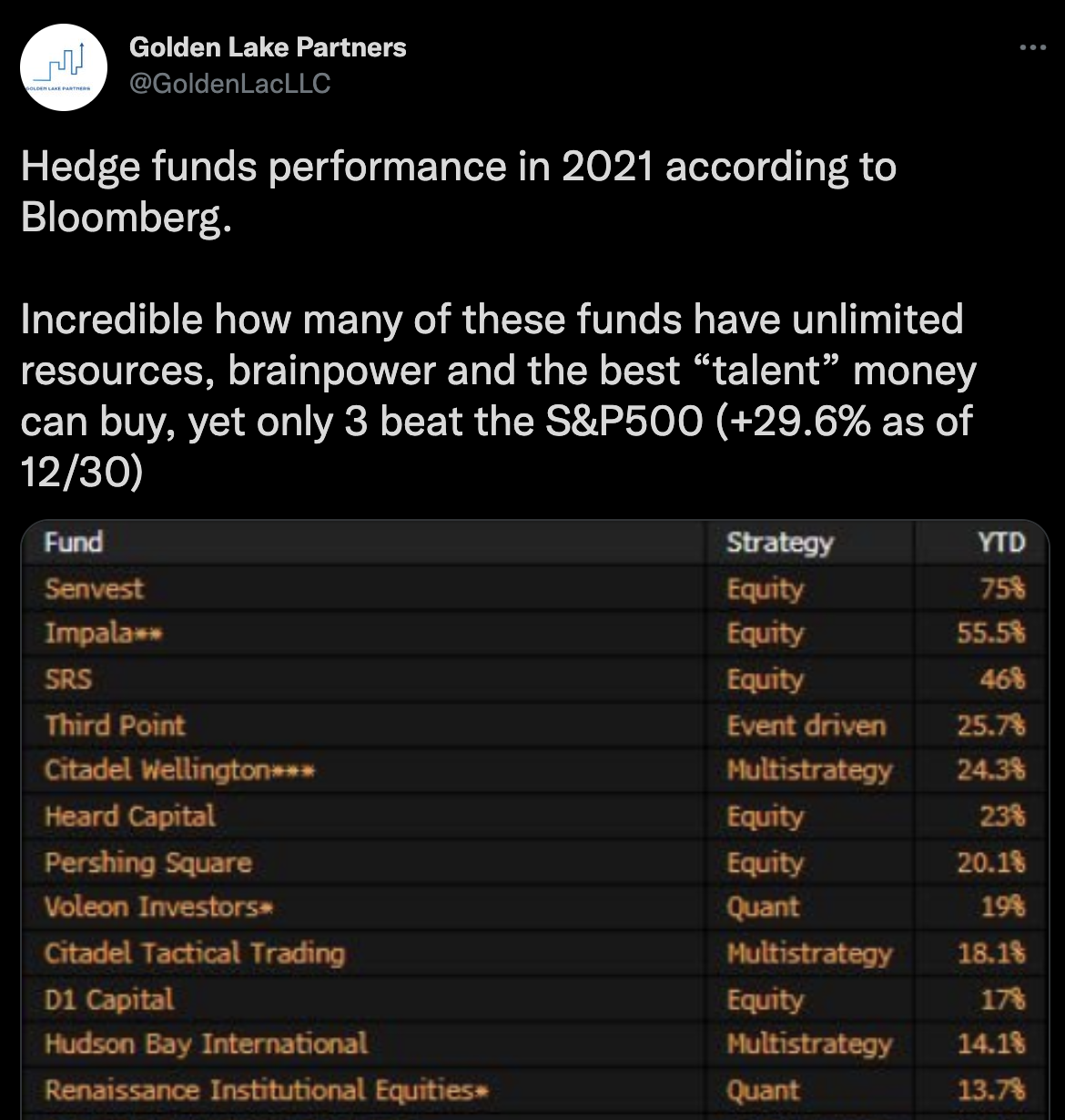 This isn't entirely accurate - there are actually many hedge funds that outperformed the index, but it seems someone cherry-picked only 38 of the 'celebrity' billionaire-run hedge funds to compare in that list. But the message home is the same - even professional money managers struggled to outperform last year when seemingly everything went up in value, including your 15-year-old sedan!
Top 5 Stocks in 2021
Devon Energy 197% - Energy
Marathon Oil 152% - Energy
Fortinet 147% - Technology
Signature Bank 139% - Financials
Moderna 137% - Health Care
Top 5 Sectors (SPDR ETFs) in 2021
Energy 54%
Real Estate 45%
Technology 36%
Financials 35%
Consumer Discretionary 29%
Pasiv is committed to making it easier for you to passively invest, where you can pick high-quality funds issued by some of the largest investment houses out there like SPDR, Blackrock, Vanguard, Charles Schwab and Fidelity so you can put your money in the index and get away with a higher return than some billionaires out there (for much less fees!) Simply navigate to the "Funds" section on the Market screen in the Pasiv app, and voila.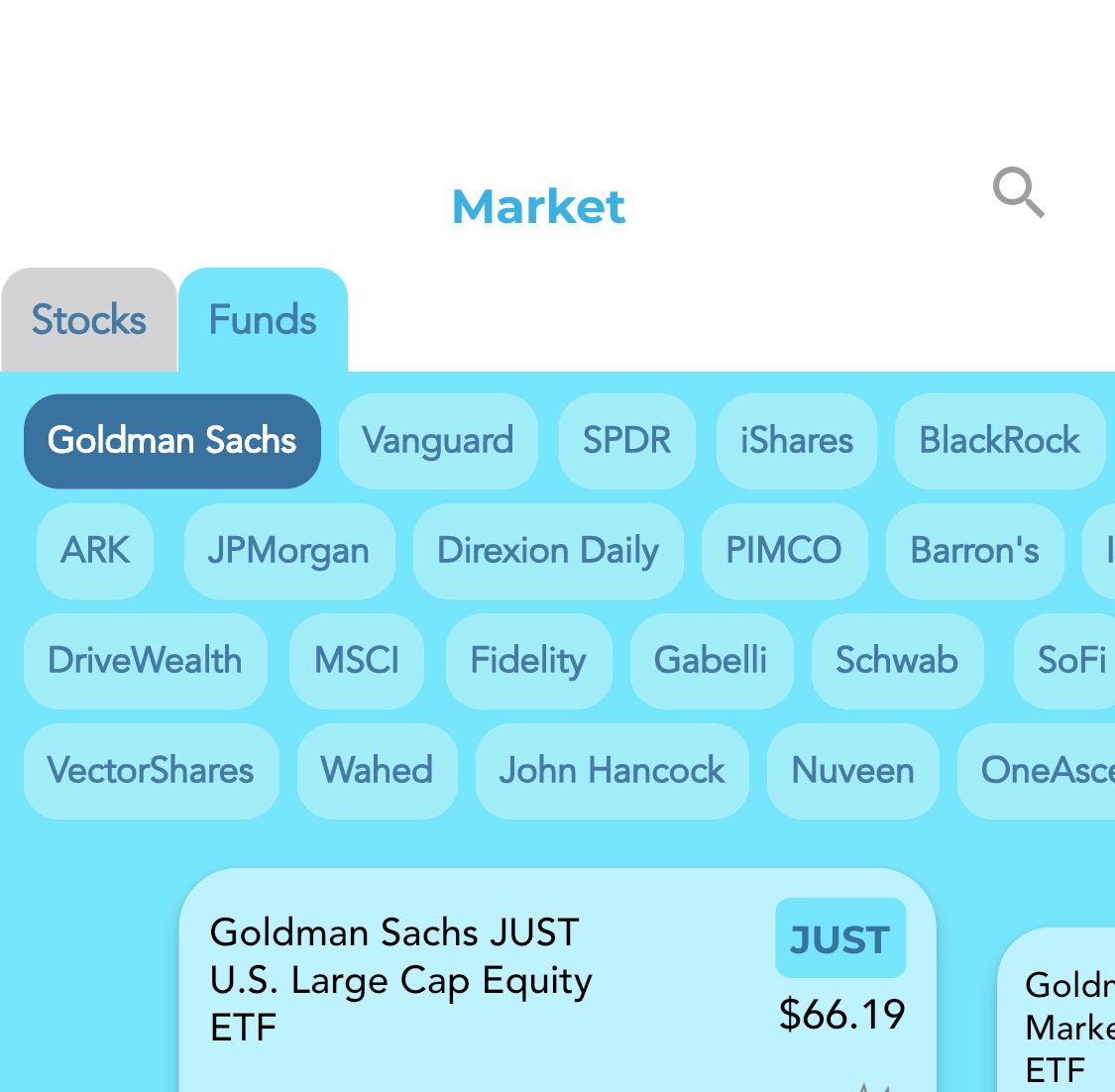 The index is off to a rough start in 2022 - why is this happening? Well, we all know inflation is now a thing - prices of everyday goods are going up. The US Federal Reserve in times of inflation raises rates to discourage aggregate demand and excessive spending - they make it harder to get a loan so less money gets into the economy in general. As the Fed increases rates above 2%, the market is likely to come under pressure.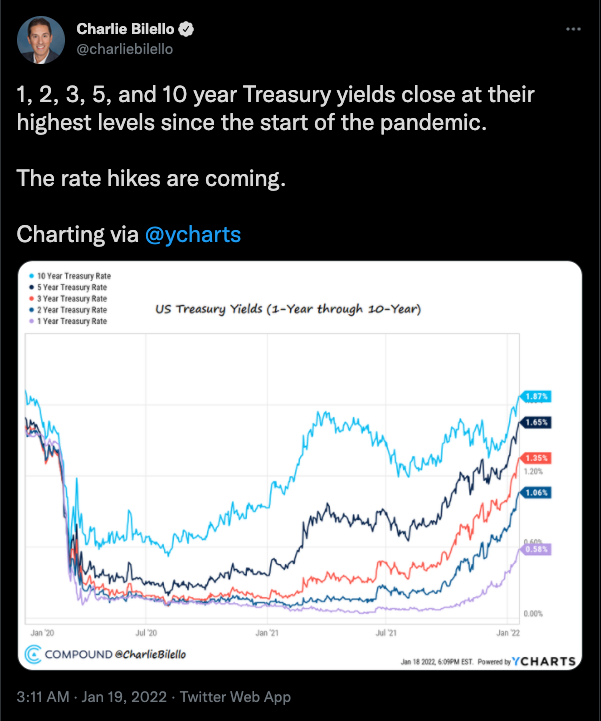 The uber-wealthy are less incentivized to have their money exposed to the stock market when they can collect a risk-free return guaranteed by the government. 2% doesn't sound like much but when you have $10M on the line invested in stocks that don't give you any guarantees of performance, all of a sudden collecting a guaranteed $200,000 from the government doesn't seem quite bad, at least for a portion of your portfolio. This is the underlying premise that gets folks out of stocks and into 2Year, 10Year and 30Year Treasury notes.
One way to invest in a rising rate market is to look for value. Stocks that are growing steadily and have seemingly lower P/E (Price to Earnings) ratios relative to their peers. Another way is to look for sectors that will benefit in a higher rate environment - these include financials, industrials and brokerages. As we write this, some bank stocks out there are yielding north of a 6% annual dividend. Another way (although more risky) is to purchase inverse bond ETFs which rise when treasury rates rise.
As a reminder, Pasiv is not an investment advisor and none of the material, opinions or information in this blog post constitutes a recommendation to buy or sell a security. Investing involves risk - please consider your risks and objectives before investing. Pasiv is regulated by the DFSA.
We've made it easy in Pasiv to get sector exposure by navigating to the Market screen and scrolling through the various sectors available. Otherwise, just say "What are some ETFs for financials?" and you'll get a response.
Whilst rising interest rates and inflation can be detrimental to stock valuations in the short run, they present us all with an opportunity to purchase the shares of companies we love at a discount. And we all love discounts, don't we? In Pasiv you can research the stocks you want to purchase by simply asking for more information about them.
💡
This post has been shared with our waitlist only. We continue to have limited slots available for new investors due to regulatory restrictions that form part of the DFSA's Innovation Testing License program. So get signed up as a beta tester if you're looking for a great investing app to use in 2022 - whilst stocks last! (no pun intended)