Hey, there subscriber! It's been a while - so we thought we'd send you this little update: we had our first ever exhibition pod last month at Seamless Middle East!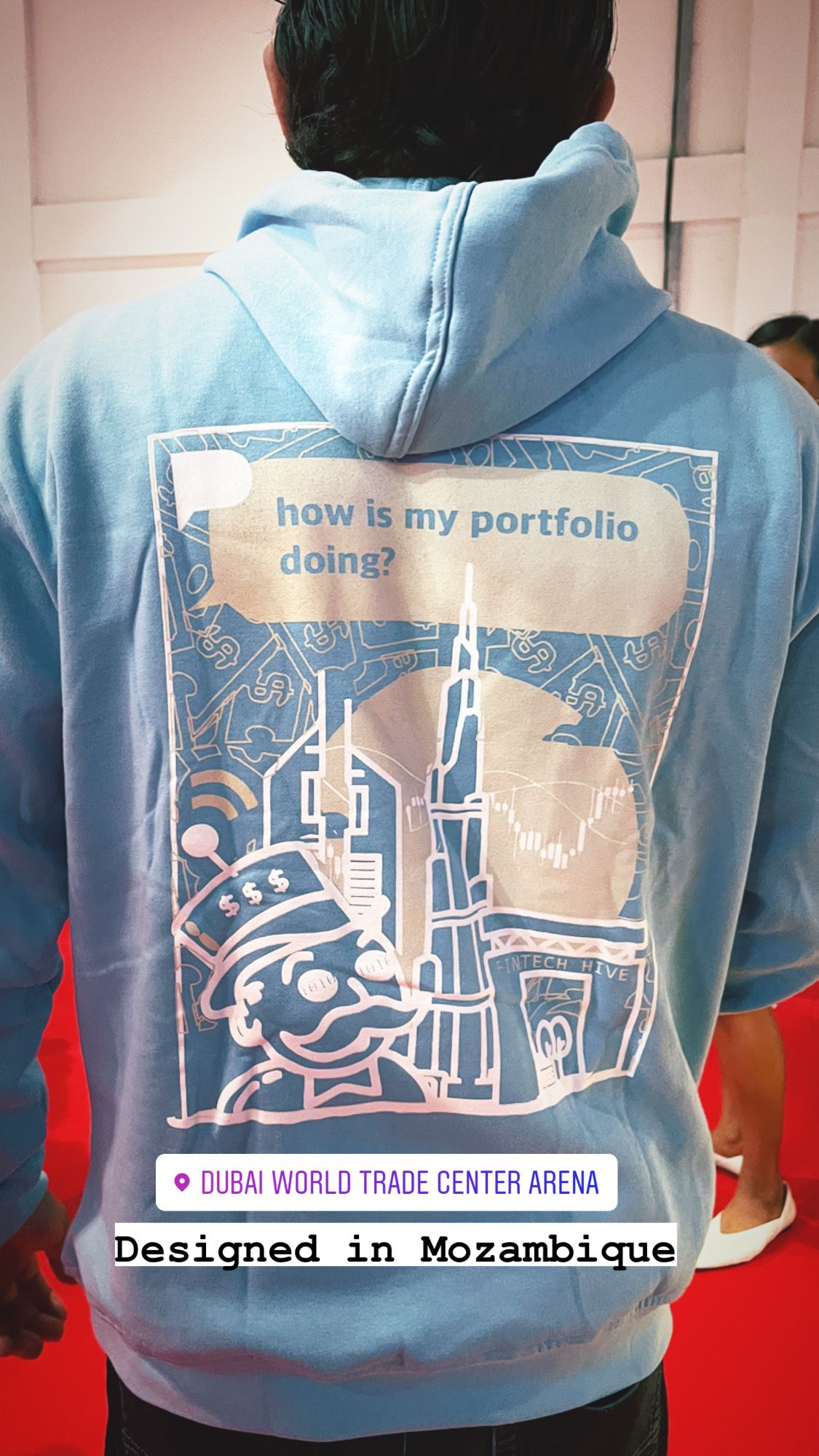 The Seamless Conference is a hub for industries dabbling in a wide range of innovative technology from AI to smart banking, and this year Pasiv was invited to join the exhibition and share our unique approach to investing with the Middle East.
Our booth was embellished with posters and videos depicting the functioning of the Pasiv app. Visitors were also encouraged to try out a free demo of the app. The two-day conference provided us with exposure to meet potential investors who can accompany us in our journey going forward and receive feedback on our product. It's safe to say an overwhelming majority of them were impressed by the simplicity of our investing technology.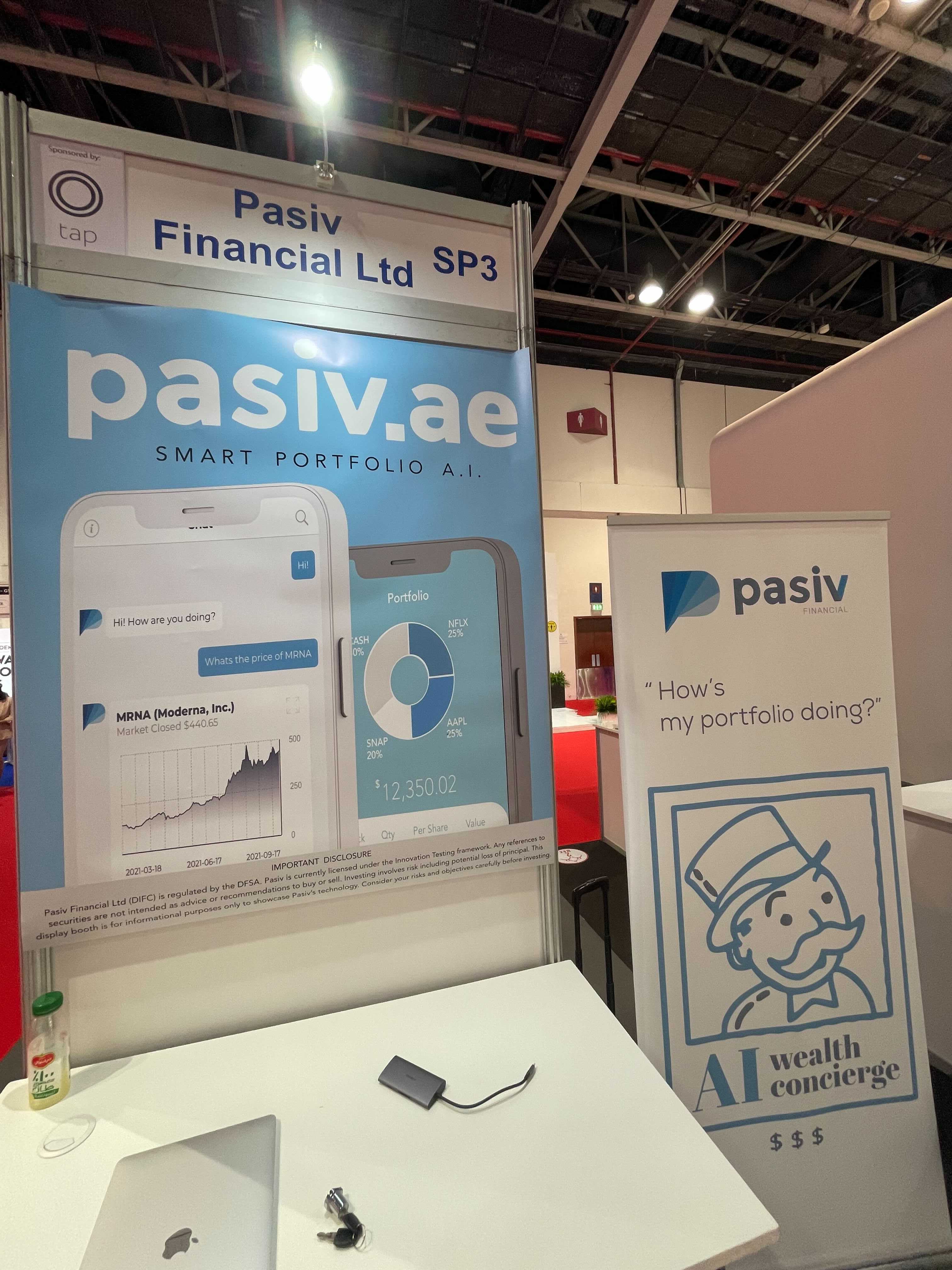 Here are the top 5 questions we got asked at Seamless :
Does the A.I. trade for you? No - but it can provide you analyst recommendations based on stocks you own or are interested in owning.
Do you offer cryptos? At the moment we aren't offering cryptos - we'll only do it when we come across a highly secure, regulated exchange partner - and so far there aren't many. Safety first!
Where are you located? We are registered and based in the DIFC and in the process of shifting to a new office! Check this space for updates.
Are you licensed? Yes - we are currently in the DFSA's Innovation Testing License Program
When is your Android app coming out? Super soon! We're putting the finishing touches on our latest version this month.
CEO and founder of Pasiv Financial, Vinay, took to the stage on Day 2 to discuss the potential that AI holds with regards to improving the world of investing, delivering a powerful speech that conveyed our vision to the audience attended by executives from Mastercard, founders of digital banks and other entrepreneurs.
Rhea Shibu, Akshay Lamba and Sepideh Salehi – all proud members of the Pasiv team, monitored the booth, engaging with the public and introducing them to our app. Special visitors and all our early beta testers at the event were also given free hoodies and merchandise to raise brand awareness.
Some folks spent up to an hour chatting with us to get in our good books and land themselves a hoodie - just in time for cool fall evenings in Dubai!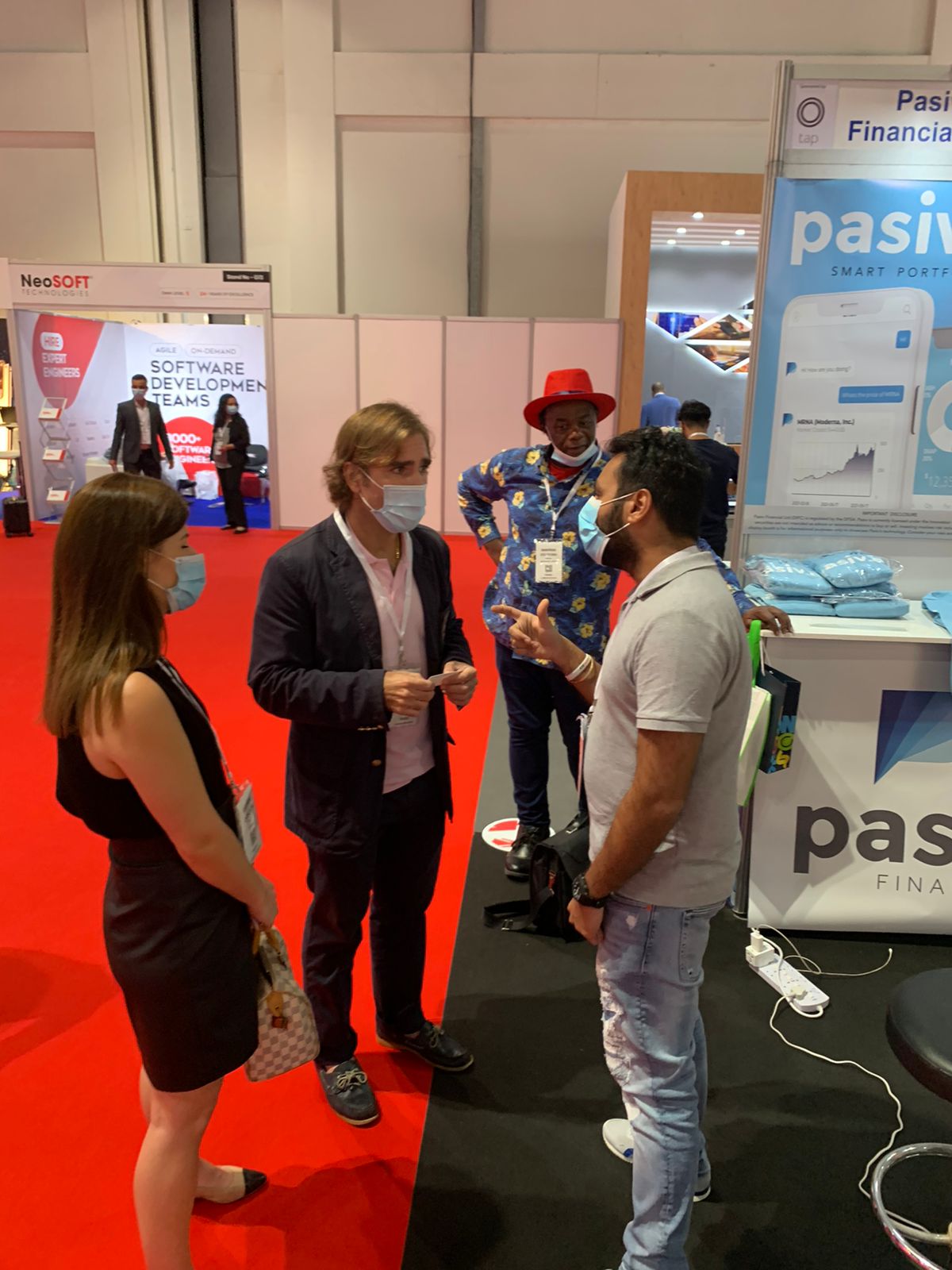 Seamless was a great moment in our short history to do some community outreach and connect with potential partners looking to develop similar technology.