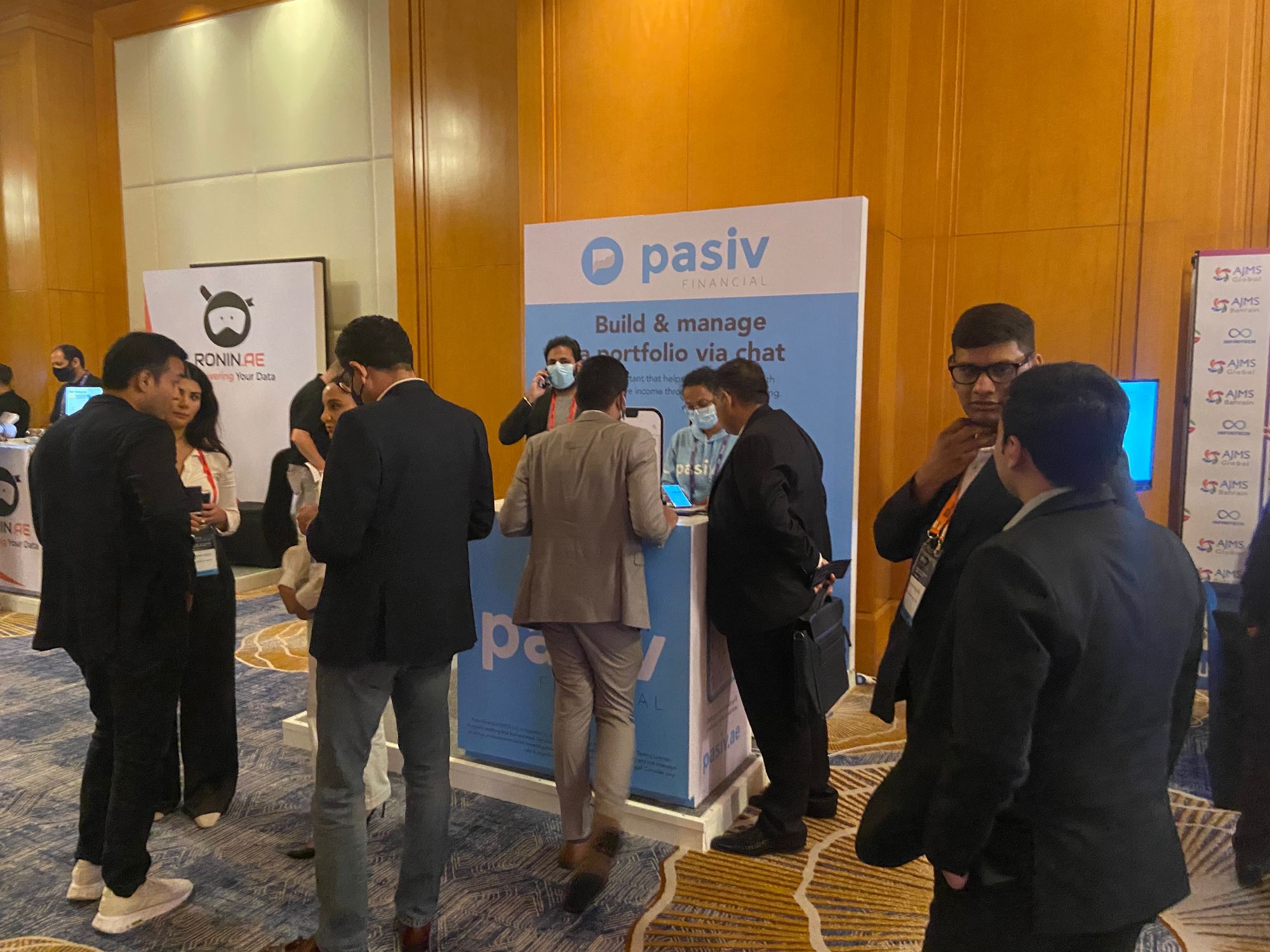 Thanks to all for visiting us at our DIFC Fintech Week booth! This year was an especially rewarding one, on home turf with a sophisticated audience that showed genuine interest in our latest prototype beta of Pasiv.
Across two exhilarating days (28th & 29th June, 2022) at the Ritz Carlton, renowned regional guest speakers delved into technological trends and contemporary challenges in the industry - metaverse, Web3 & embedded finance. We found the talk on 'The Disruption of Wealth Management - Robot vs Human' particularly interesting as it shed light on a topic that is highly debated within financial markets.
The answer lies somewhere in the middle we believe. The best results in wealth management come from machine & human working hand in hand.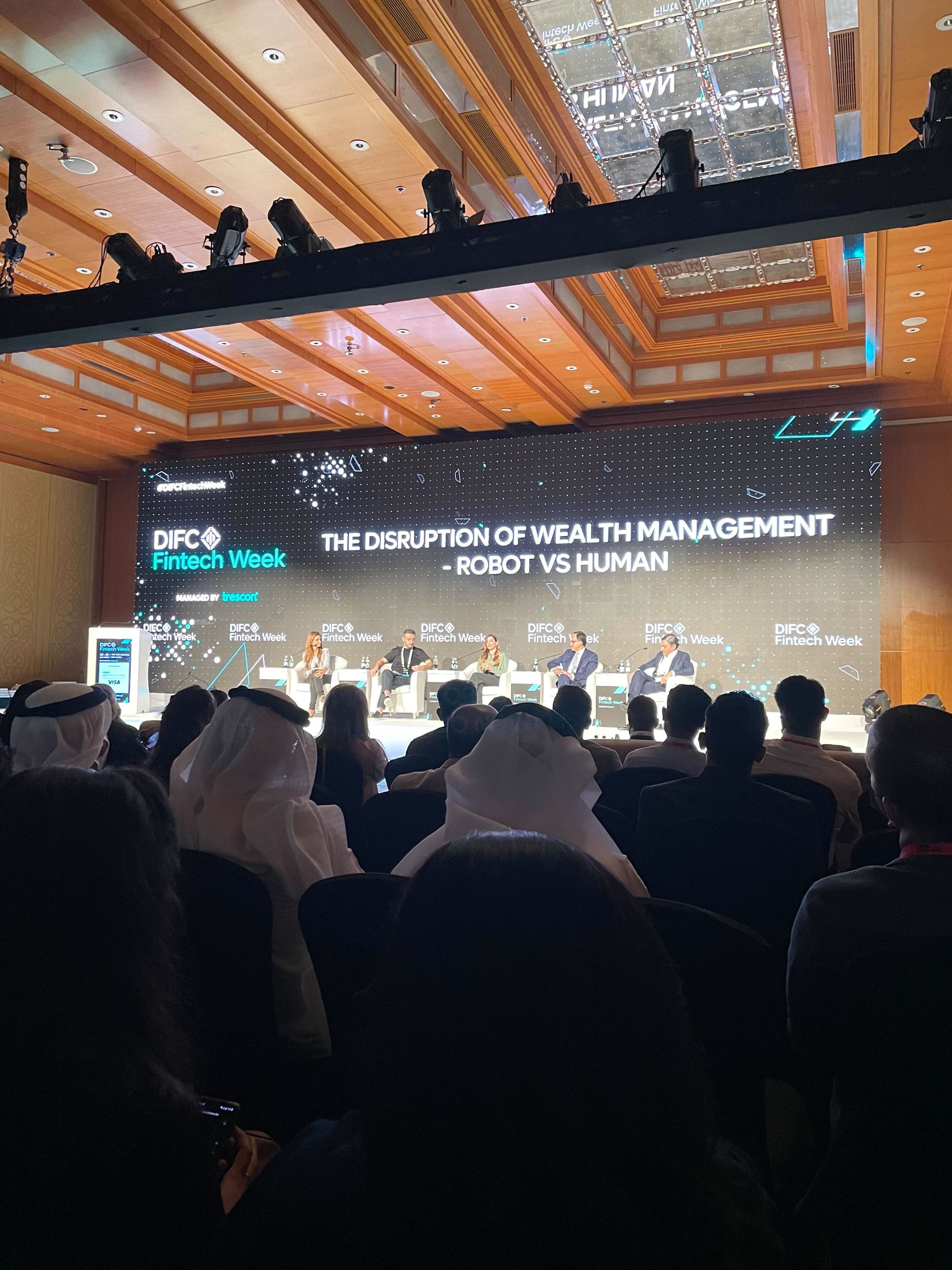 Our stunning blue setup attracted both newcomers and familiar faces. The free Pasiv-themed phone stands only added to our appeal, boosting our visitor outreach.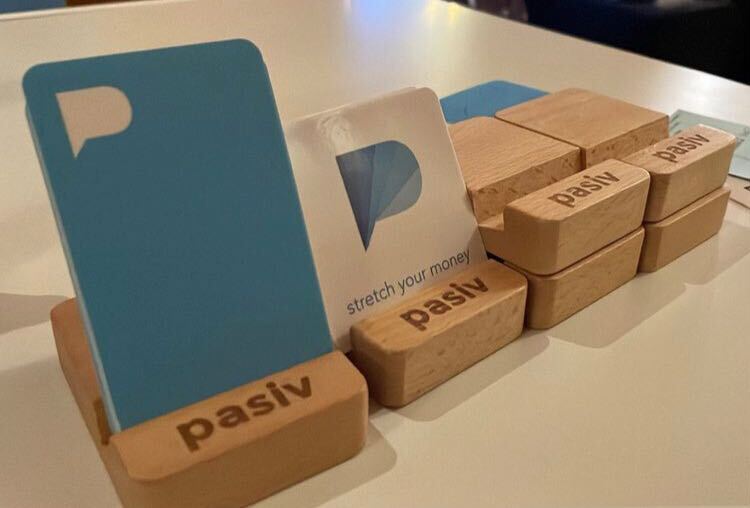 Foot traffic was beneficial for us. We got to showcase our AI technology and unique features to visitors face-to-face. The interest around our prototype ESG fund ranking was a highlight, allowing anyone to build a sustainable portfolio in under 10 minutes using our app. In some ways the last two days were like hosting a makeshift focus group.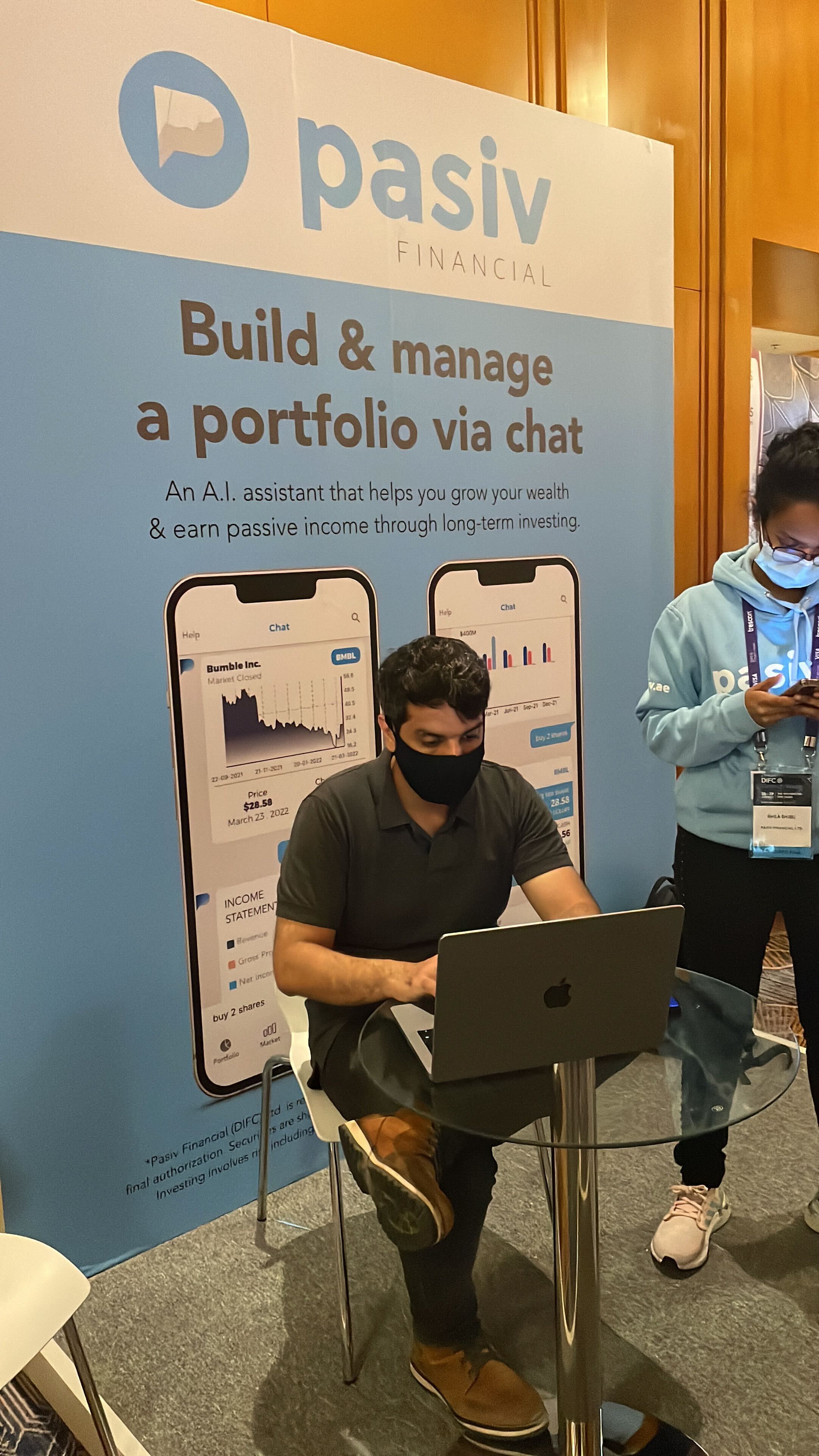 Notable standout at the Fintech Week were NPCI - the National Payments Corporation of India that oversees the UPI open banking payment framework in India, which now boasts volumes representing 20%+ of India's GDP within 5 years. Their international division is looking to spread the Open Banking good graces across the world. We are going to surely be taking a deeper look at this tech.
These events help us in growing and improving our app towards what customers want, and not what we think they want - we are grateful to the DIFC fintech team for organizing this event and all the feedback we received. See you at the next one folks.