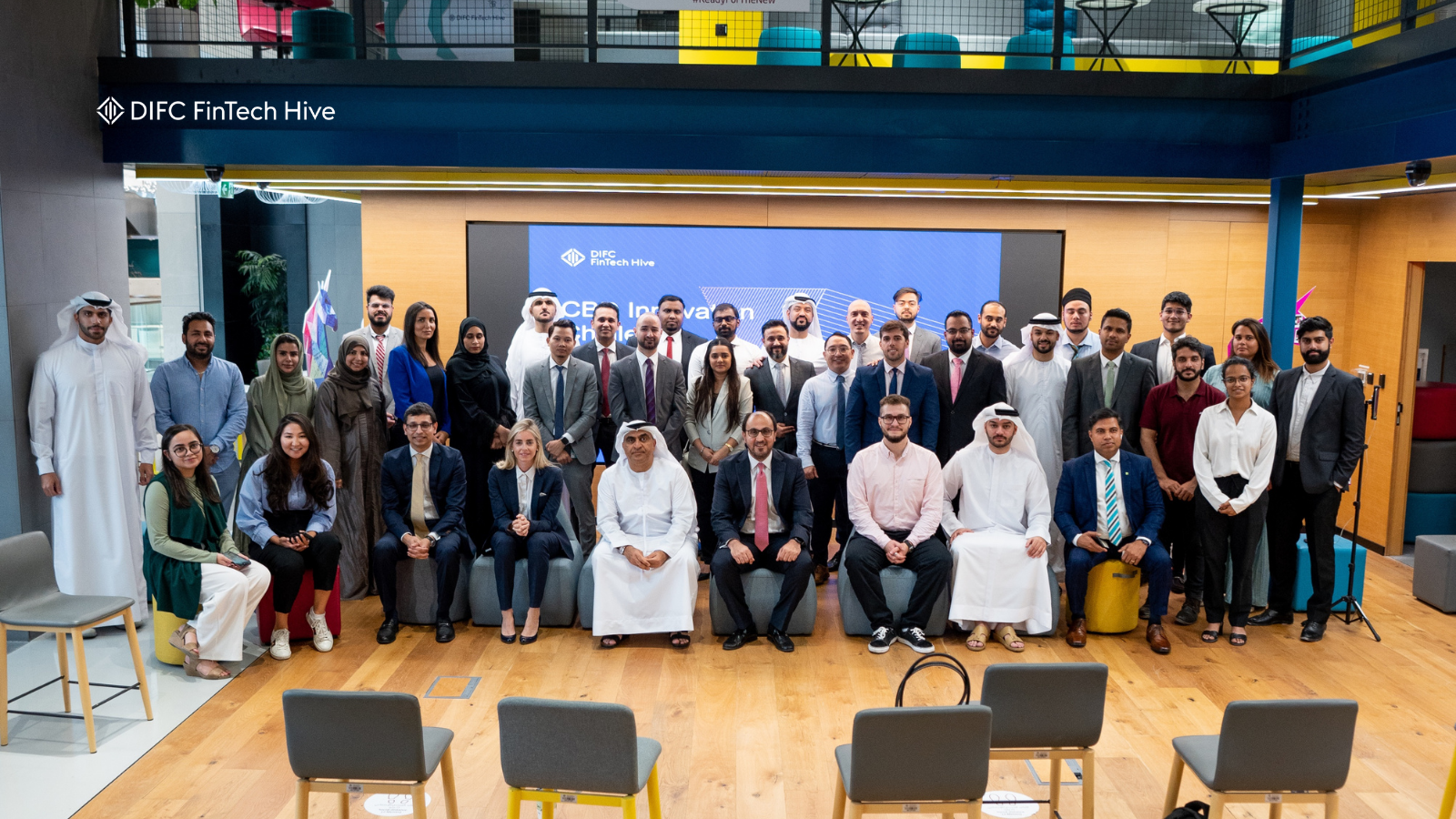 Whether it's exploring new technologies or transforming existing ones, creative thinking is a central aspect of what we do at Pasiv. It is what drives us to challenge the status quo and take bold steps in the fintech industry. We were thrilled to take part in this year's CBD (Commercial Bank of Dubai) Innovation Challenge hosted by DIFC Fintech Hive. The Challenge provided an opportunity for startups in Dubai's fintech ecosystem to showcase their presentation skills and integrate technology into developing a unique prototype for cash prizes.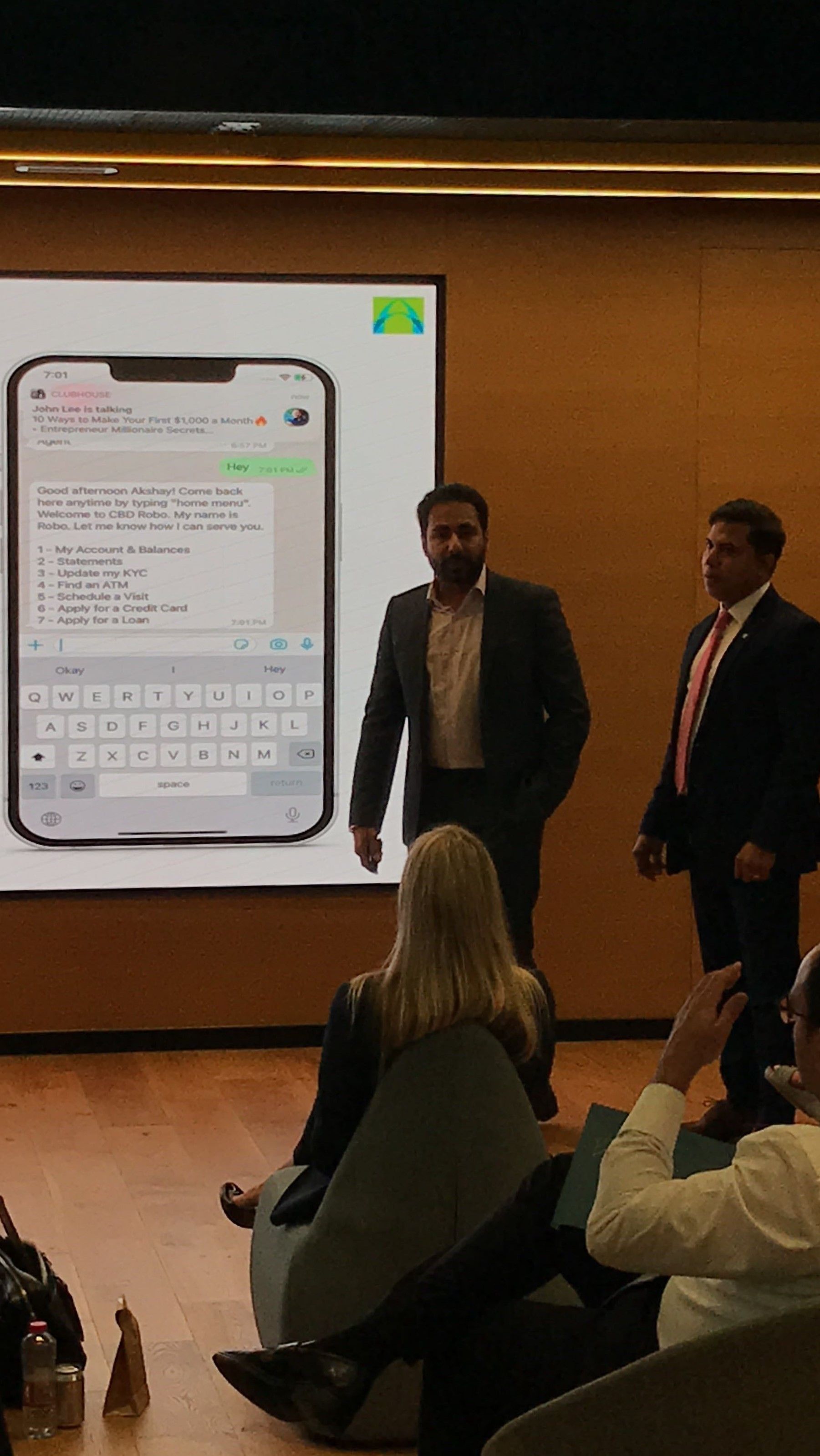 Each of the ten participating startups was allocated a topic ranging from sustainability to robotics. Our presentation revolved around the use of artificial intelligence in commercial banking. We focused on 'Whatsapp Banking,' a dimension of financial technology that is relatively new in the UAE and growing rapidly.
Pasiv as a company has built expertise over the last year in conversational A.I. for investing, and in this challenge, we would leverage the same expertise towards the banking space. Think pay your bills or send money just through chat. It provides users with the opportunity to open and manage their bank accounts through a conversation on WhatsApp app. Whilst the features we built on this prototype are confidential, WhatsApp could be an asset in making digital banking accessible to all individuals in the UAE including the unbanked.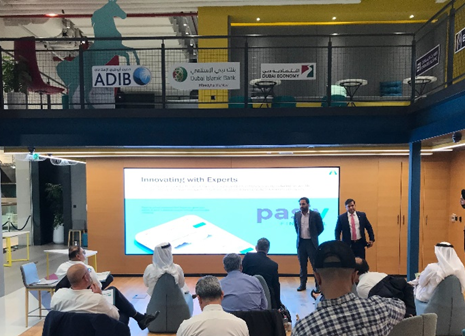 On the days leading up to the pitch, we attended Fintech Hive's closed-door workshop on delivering a successful presentation delivered by regional fintech specialist & veteran of the Hive accelerator program Shereen Abdulla. It gave us insight on how to effectively convey our ideas, covering topics including strategy alignment and verbal and non-verbal communication, etc. Our CEO and founder, Vinay, partnered with CBD Business Sales Professionals Tapan Dey and Jaskaran Singh to discuss and develop the AI prototype over the past few weeks. On 14th June, the day of the pitch, we presented our model to the panel of judges and spent some time answering their questions. We even got to have lively discussions with other fintechs participating.
Needless to say, the experience was fruitful and we're grateful to the CBD team and Fintech Hive team for the opportunity to showcase our expertise in the NLP (Natural Language Processing) space. We are very excited to incorporate the skills that this experience has taught us into Pasiv's future endeavors!